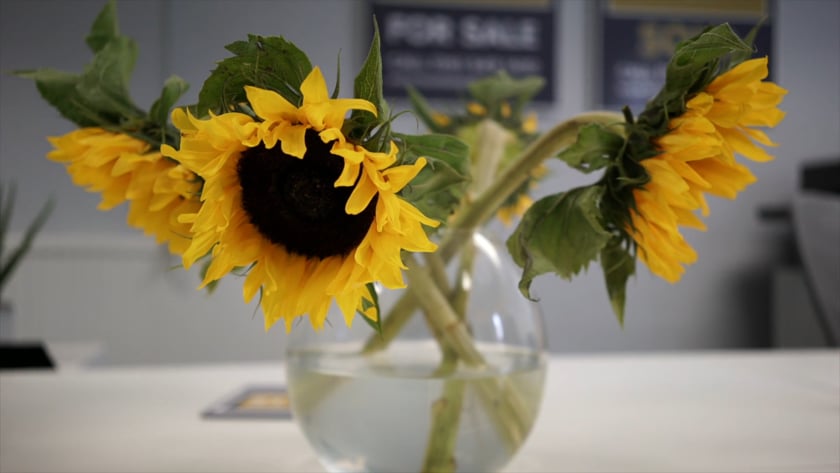 About Locate Estate Agents
Locate Estate Agents are a local, independently run estate agency specialising in residential sales and lettings in Urmston, Flixton, Davyhulme, Partington, Stretford, Salford and surrounding areas.
We believe in providing excellent customer service and treating each client the way we would want to be treated. After working as an Estate Agent for many years, our Director observed first hand a clear lack of good customer service, honesty and transparency within the industry. We are here to guide you through the sales and lettings process every step of the way providing a friendly and honest approach.
Locate is based on the fast growing hybrid model, allowing our valued clients to interact with the sale of their property 24 hours a day. We aim to deliver a fully bespoke service and focus more on quality than quantity, with full support during the process our aim is to exceed your expectations.
Our hybrid agency is a concept which is fast becoming the way to buy and sell properties. You have the luxury of having as much or as little input into selling your property as you wish, with no additional costs. As well as your input we have experienced staff who will be in regular contact with you, enabling the process to run as smooth as possible. We are located in a town centre location in our bright welcoming offices. Not having the fancy trimmings enables us to keep the cost of fees down and focus more on your property and you.
Our experienced team all live and have worked within the area for many years, selling many local properties. We have children in the local schools and we fully understand our social responsibility as part of this great community, to help grow the local economy. Our team is on hand to offer any advice or answer any questions on a wide range of property related enquiries.
Here at Locate we pride ourselves on good customer service, honesty and transparency.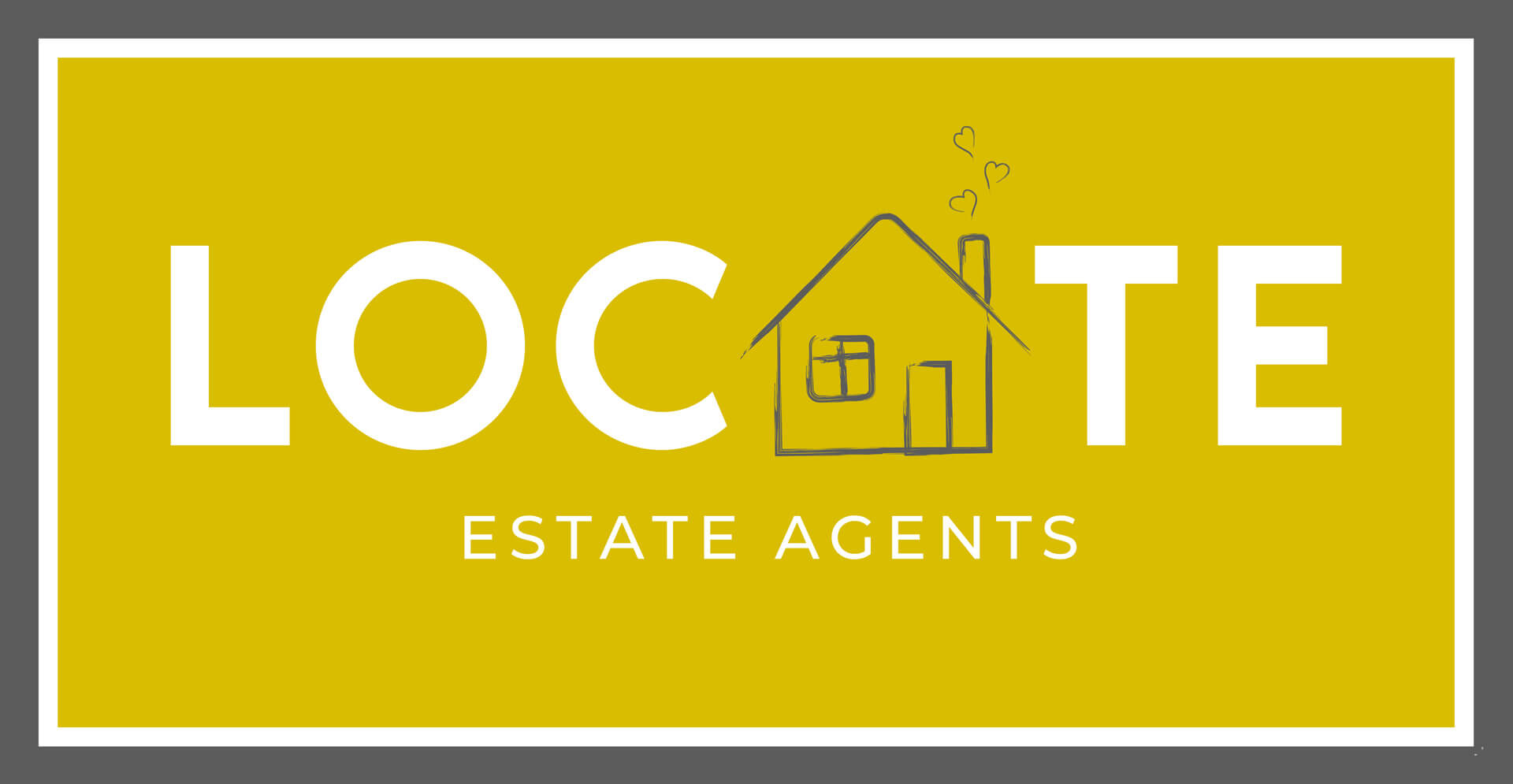 How much is your property worth? Use our online valuation form below.
Hello Kirsty. I am the vendor for 31 ******* and I spoke to you yesterday about the chain your clients are in.

I just wanted to take the time to thank you for your well-informed explanation of the situation and your professionalism in inspiring confidence without making unrealistic promises.

If all the agents had been as clear and communicative as you then I don't think we would have found ourselves in the dilemma we were in.

We were on the brink of agreeing to the sale with Mr ****** and Mrs ****** when we received confirmation that the other party involved were in a much shorter and simpler chain. And as Mr ***** and Mrs **** understood we had always planned to make the decision based on which sale would lead to the swiftest completion.

I am very sure that whatever happens you will work tirelessly to help your Clients secure a house they are happy with. I wish you all the best in your new enterprise. The world needs more property agents like you.

Please send me a link to your business when you have time to draw breath.
Huge thanks to Kirsty and Billy who sold our house within 24 hours of the first viewings.

Their professionalism, integrity and clarity of processes from the first phone call had me at ease.

Their speed was amazing, yet nothing felt rushed.

Billy showed people around the house and is naturally good with people, not a 'salesperson' just a nice guy. They thoroughly check all the buyers credentials to ensure what all applicants who offered were legitimate offers and checked all chain information diligently. Kirsty talked us through the options with simplicity and was transparent about the pros and cons with the different options.

I wouldn't hesitate to recommend Kirsty and Billy to anyone putting their house on the market in the future, if in doubt give them a call and I'm sure they'll be happy to talk you through your options.
kirsty and billy may be a small team but they're so accommodating. from day one kirsty was able to get back to me in the evenings after work when other offices are closed, and until late at weekends too. she has a personal touch, giving guidance and direction as and where possible. billy who did the viewing is really thorough, you don't feel rushed. although I didn't go ahead with the buy, the communication from their end was really prompt, quick and efficient. would definitely recommend them!
Very impressed, we purchased a house advertised with Locate and from the initial offer right through to completion Kirsty, Billy and Catherine kept us in the loop and more importantly helped us to ensure a quick and pain free exchange and completion. The purchase was completed in 5 weeks. When we collected the keys, I could tell Kirsty was just as happy as we were and even gave us a little moving in gift. All in all a good experience. Thank you
Our house sale with Locate started when we had to leave another local agent as basically we were having an absolute nightmare. We tracked Billy and Kirsty down to find to our delight they had set up Locate and were In business. Whether you are selling a house for a million pounds or a little terrace you will exactly the same from start to finish with Locate. Kirsty is an expert negotiator and Billy probably the best salesman ever. Communication is their absolute strength. They are both ho Est, down to earth, professional and very friendly people who want the best for you. Our house sold within 72 hrs. Kirsty really pushed for the house to complete and it did in under eight weeks. I know Locate will go from strength to strength. I wish them all the luck in the world. If you want your house in good hands go to Locate. A dream team.
The team at locate are amazing !! They strive to make everything to do with house moves, rentals etc as stress free as possible and always have time for each individual. I can't recommend enough. I have faith that my house is in safe hands and trust them 100% to look after things for me. Thank you for everything you have done for me
I just wanted to send you an email non relating to the purchase just to say thank you. You've been absolutely amazing throughout this entire process, you've actually been more helpful than our solicitor! You've constantly given us updates and despite us probably annoying the hell out of you, you're always really really understanding. So again, thank you for being your amazing self!
No words I write will convey how grateful we are to Locate! The moment we met Billy, we felt completely confident in his ability to find our new home, and he did! Katherine was with us when we first viewed the property, and she shared in my excitement and put up with my tears as I fell in love with it! Throughout our entire purchase I felt completely comfortable and so at ease, knowing it was all in Kirsty's more than capable hands. It was rare that days would pass and I hadn't spoken to Kirsty, as she always made sure she checked in to give me an update, to see if I needed anything or just for a chat! Especially during a busy period for the housing market, we always felt like the priority. My only regret about our swift and stress-free move, is that Locate weren't the agents we instructed to sell our house. The difference in the way they operate is nothing short of phenomenal. We won't have to sell our house anytime soon, as they truly did find us our 'forever home', but everyone else in Urmston should know they are the only agents to use!
From the start Kirsty was super efficient, easy to chat to and communicated clearly how my house sale would be managed. As it was lockdown 2, all visits to the property had to be carefully planned with the tenant and this was handled expertly even after a buyer was found. I'm almost at the finish line and want Kirsty, Billy, Katherine and her team to know how much I appreciate their hard work. I gave her a small gift for her office and will be back to her company for future house sales without a doubt. Thanks again and well done Kirsty!!
A fantastic team and service! We bought our house with locate and the service was so great we now have our rental properties managed through them. I would highly recommend this local, friendly team!
Fantastic prompt and friendly service from Billy and Kirsty. Excellent communication, great advice and a can do attitude. Wishing Locate a fabulous future x
It was an absolute pleasure working with Billy and Kirsty and everyone at Locate. From the beginning they were more than accommodating, and nothing was too much to ask. Any queries, worries etc, anyone in the office was more than happy to help. We firat met Billy when he came to value our flat and subsequently show people around. At every point he made everyone involved feel very comfortable. It didn't for one second feel like he was 'selling' the flat, just a genuinely decent person. All credentials were thoroughly checked which in turn made the whole process run smoothly. We liased frequently with kirsty, and again her honesty and knowledge enabled us to make informed decisions about things we were not familiar with, which worked out incredibly well for all parties involved. She made us feel as though we could come to her with any issue, and advise us on the pros and cons in every situation. Cannot stress enough how these guys are not your typical estate agents, and how much they differ from your often arrogant and overfacing estate agents.
We are writing this review as locate and especially kirsty were simply brilliant. Locate unfortunately we're not our estate agents but kirsty made the process of moving a lot easier. She communicated with us, guided us through the process, better than our own estate agent. If we didn't have her to fall back on we would have been totally lost. Locate care about their clients. They help you, they are professional and above all have fantastic customer service. I wish we went with locate estate agents, but I would definitely recommend them to everyone. We'll done locate you put all the other estate agents in Urmston to shame xx
From the moment our offer was accepted to completion day Locate kept us updated throughout.Kirsty and the team responded quickly to our email enquiries and liased with our solicitors and sale agent to ensure the chain run smoothly. There recommendation for a solicitor - Keoghs Conveyancing were amazing Harley Sommer. The new home gift was a lovely gesture to mark the occasion. Thanks Locate
Excellent service of all staff. Kirsty has been dealing with my purchase. She always keeps me informed and she is always professional. She matched my housing needs to relevant properties coming onto the market. She has been fantastic. I highly recommend locate estate agents Urmston.
We are currently in the process of searching for our first home and have viewed a few properties with Locate. We have viewed properties with Kirsty, Jade and Katherine and were very impressed with how knowledgeable they were about each of the properties we viewed. A lot of questions we have previously had to ask estate agents, Kirsty and the team told us all the information throughout our viewings without us having to ask the questions. We hope to continue our journey of purchasing our first home through Locate.